HOW TO ADD ARTIFICIAL GRASS TO YOUR DESERT LANDSCAPE
Through the last decade, people always saw the use of
Gilbert artificial grass
in sports stadiums or in commercial places, but just recently there has been homeowners that have decided to start installing artificial turf in their yard. This fake grass is a man-made surface made from synthetic materials that are made to look like natural grass. There have been several improvements in artificial turf over the years that made it be more durable and worth it than before. It doesn't matter where your home is located, it can be the best option for you, even if you are located in a desert landscape. In Arizona, Centurion Stone of Arizona can provide you with the highest quality artificial grass on the market, at the most affordable price. We will help you explain why having artificial grass in your lawn is something that you should definitely consider.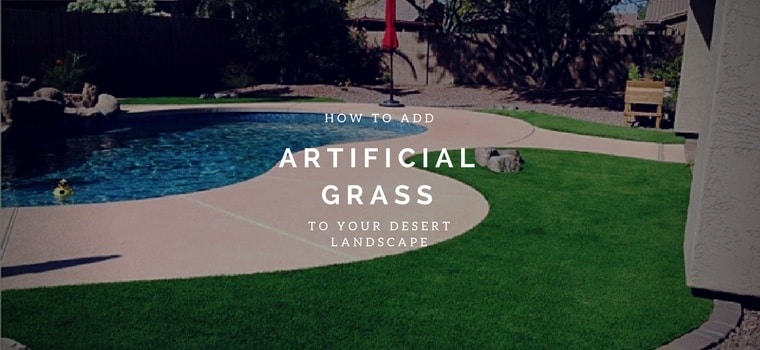 Artificial turf is not as costly as one would think. Before, it was so expensive that you could only see it installed in sports stadiums, but at the present time, it is so affordable that any homeowner can consider having artificial grass in Mesa on their lawn. Fake grass doesn't look fake anymore! Today you would not tell if it is natural or artificial, even at a distance. Every piece of grass has a vivid green color that will make your home look alive than before. Also, artificial turf won't have bad smells because the synthetic products have pores that allow the water to flow and drain, making the artificial turf clean itself. In addition, it has an excellent drainage as artificial grass dries a lot faster than regular glass, making you not worry about water puddles that later can become mud.
You can actually help the environment by acquiring an artificial turf. Why? Because it does not require a lawn mower that obliges you to buy gasoline, produce fumes, and also raise the levels of pollution. Correspondingly, don't worry about the maintenance of artificial grass, you won't have to spend time seeding, raking, cutting and trimming your grass, since it is artificial. You can save up money and time on other things, like your favorite hobby. If you have any questions about artificial turf, don't hesitate to contact Centurion Stone of Arizona, we are always happy to help.
Artificial turf, contrary to myths and legends, is dogs and kids friendly. They can play as much as they want, applying all the heavy weight they want on the artificial grass. Even if they manage to change the shape of the grass floor, it will change back to its original form so you don't have to worry about your kids or pets doing damage, it is really convenient. Plus, they will play mud-free so when they come back home, you won't see any mess inside.
One of the best beneficial things of having artificial grass is that it does not attract pests. For example, watered grass can attract insects. Mosquitoes like to live in standing water, and also crickets that attract scorpions. In other words, you won't have to be annoyed by bugs in your garden ever again.
Did we mention that artificial grass does not need to be watered? You can save money on your water bills, and everyone loves to save money. We promise that artificial turf will always look amazing with proper maintenance! It can last years, saving you the stress that natural grass can carry to you. One of the downsides is that you won't have the fresh smell of freshly cut grass. Watch out for the summer season! Artificial grass can get really hot so we suggest having sandals or any kind of feet protection is a must. You can install it yourself, but if you feel that you don't have the expertise required for the job, you can call us at any time. Centurion Stone of Arizona has years of experience selling high quality, manufactures stone pavers in Mesa, veneers, and flagstones as well as artificial grass to homeowners, contractors, and architects. We have built our prestige with mouth-to-mouth publicity that our customers make because they know we provide the best service on the market. If you don't know what to do with your lawn, come check our artificial grass gallery to get an idea of what we can do for you.
Published By:
MESA LOCATION
1608 N Greenfield Rd
Mesa, AZ 85205
Office: 480-654-2995
Email: info@centurionstoneaz.net
Website: centurionstoneofaz.com
PRESCOTT LOCATION
8950 Long Mesa Drive
Prescott Valley, AZ 86314
Office: (928) 759-8543